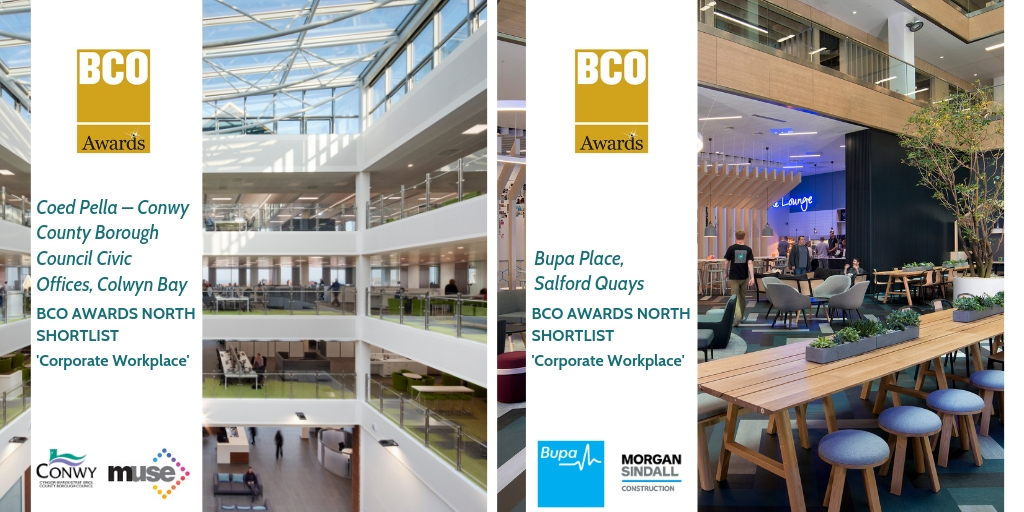 Good luck to all the teams and projects shortlisted at tomorrow's BCO Northern Awards which takes place at The Principal Hotel in Manchester.
We will be there in support of our client Muse Developments for their project Coed Pella and our client Bupa for Bupa Place, both nominated in the 'Corporate Workplace' category.
We are very proud to have been MEP Services Engineering Consultants on both projects.
Coed Pella is Conwy County Borough Council's new 100,000 sq ft civic offices in Colwyn Bay Town Centre.
Bupa Place is the new 146,186 sq ft regional office building for BUPA at Media City in Salford.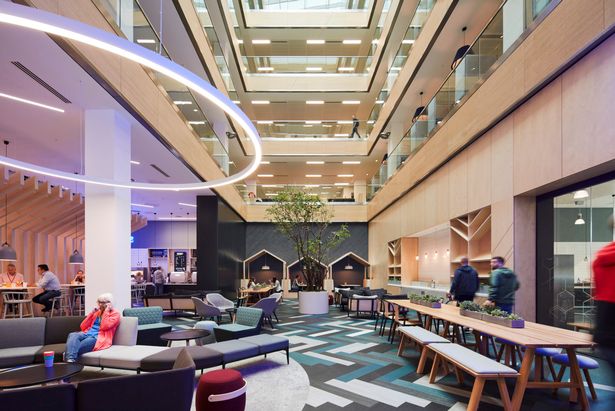 Hannan Associates will be represented at the dinner tomorrow night by Vicky Priestley, John Walker, Shaun Wilkinson and Tom Cutt. So pop by table 36 and say hello!