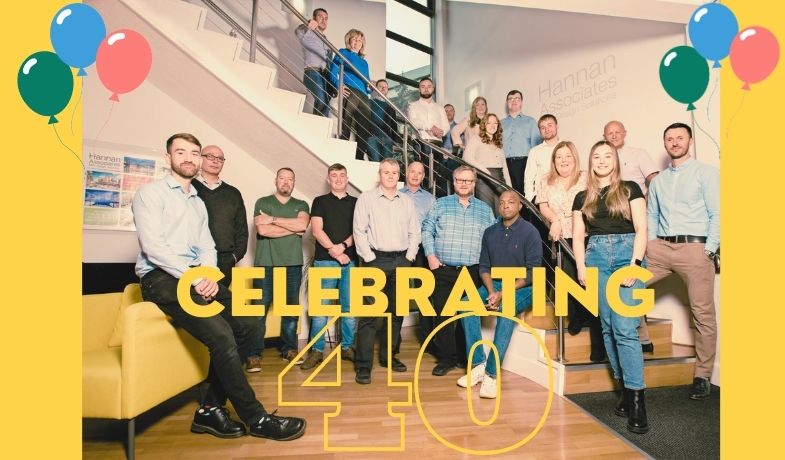 The world is a very different place than it was 40 years ago, the built environment has experienced significant change and in a relatively short space of time has faced huge challenges from a variety of factors including: Climate Change &  the increasing urgency of Net Zero Carbon; Brexit; Covid; and the Grenfell Tower fire disaster.
Although our core values remain, Hannan Associates is a very different business from when Bill Hannan first started the company from his dining room in 1983.
Where it all Began
Following his role as Managing Director for M&E contractor Portland Mechanical Services, Bill decided it was time to take his experience and contacts and start his own Building Services Engineering Consultancy and he did just that with Ian Joyce and a small team from his home in Derbyshire.
Bill's vision for Hannan Associates was driven by his experience of working in contracting for the majority of his career. He wanted to provide a totally client focused service providing low energy, innovative design concepts that were judged in terms of affordability and commercial viability.
At Portland we had always provided design advice and produced designs for clients as well as undertaking the installation, so I thought why not take my experience and establish a consultancy from where I could best advice clients.

Bill Hannan
In the early years the company worked on various Energy Efficiency schemes for factories including decommissioning Oil and Steam plant and replacing with decentralised gas fired plant.  They also worked on various projects in Saudi Arabia at that time including some historic Mosque redevelopments.
In 1987 the company was officially registered as 'William E Hannan & Associates Ltd' and the growing team moved to Orlando House in Compstall, the former home of the Compstall Co-operative Society.
There was a breakthrough into larger projects when we were invited to assist in early stages of Harbour Exchange,  a large London Docklands development, which was a pre curser to the Canary Wharf scheme.
Over the next few years, after an initial scheme to replace the floodlighting at Old Trafford, Hannan Associates also became involved in numerous stadia projects for Bolton, Manchester United, Manchester City, Blackburn and others. Stadia became one of the businesses' strongest sectors and it still is today.
Onwards and Upwards
In a short space of time the team grew to over 40, including Jamie Hall who joined in 1994 and John Walker who joined in 1996. 
In 2000, after outgrowing Orlando House, the team moved into new, bigger, better office Beta House in Denton. Beta House was designed by Hannans and built by Bill Hannan as a low energy all electric building using heat pumps.  This concept was ahead of its time, with a close eye on energy, heat losses and gains using punched windows, highly insulated envelope and shading.  Everything that is now standard in the march towards net zero carbon.
The team continued to establish its expertise within its key sectors: offices; residential; mixed use; stadia & leisure; education; and industrial & logistics and continued to work on larger and more complex projects. 
In 2009 after 52 years in the industry Bill retired and John Walker and Ian Joyce took over ownership of Hannan Associates with a renewed focus on quality, service delivery and design ability.  In 2011 Jamie Hall was promoted to Director and he joined John and Ian in running the company. 
Meeting Changing Client Needs
The services we provide are constantly evolving to meet new legislation and changing market needs & expectations.
Today, we continue to provide services in our key sectors but the projects are a lot more focused towards regeneration and place making and every project has a Sustainability strategy and considered path towards achieving Net Zero Carbon.
Sustainability and the need to improve the performance of buildings has significantly enhanced our role within the design teams and our relationship with the architect.  The increased complexity of developments and buildings has resulted in more specialists being required within the team and we now offer a much wider range of services to clients to meet this demand.
Nearly all projects now have a multitude of targets, modelling and reports to meet the various standards.  We need to consider much tougher building regulations; Development Briefs; BCO Guidance; BREEAM Certification; Wired Score; Well Building; Low Carbon Targets; Nabers rating; Passive Design; Indoor air quality; LCA reports; Fire engineering strategies; and Specific Planning requirements.

Ian Joyce 
Relationships are at the Heart of Everything
The world is a very different place than it was in 1983, we do business quite differently now, but since the beginning, our core values have been built upon building long term relationships with clients and consultants and we pride ourselves on the amount of repeat business we receive.
Everyone in the business is aware of how important it is to keep clients happy and what this takes, but I think it goes beyond that because our people are genuinely interested in delivering what is needed for project success, even if that means stepping beyond our scope and I think clients recognise this.

John Walker 
We find that clients like our approach to projects and in terms of process this includes: helping to define our own scope; self management; building relations with the team; flexibility; commercial awareness; technical competence; meeting deadlines; good communication; and delivering value on fees.
Exciting Times Ahead
The development of the company has been aided by a strong, long standing team through which we develop long lasting relationships with our clients. We recognise that we could not have lasted for this long without the loyalty and hard work of all our team and we feel proud that so many of our engineers have worked here together over such a long period of time, some for over 25 years. We are proud to have witnessed first hand the growth of our apprentices and graduates over the years and are excited to see what the future holds for our current team.
We have been privileged to work on many landmark projects over the years and have witnessed significant change. We are excited about the future challenges we still have to overcome and we know that the focus on sustainability will continue to offer significant opportunities as we approach the worldwide carbon deadlines for 2030 and beyond.
The pace of change looks like it will be the main challenge for the industry over the coming years. If we are to take advance of the opportunities we will need to embrace and master the new technologies and design tools which are likely to include Artificial Intelligence. 

John Walker
Thank you to all our clients and colleagues for your loyalty and support over the last 40 years.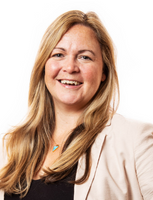 Vicky Priestley
Marketing Director