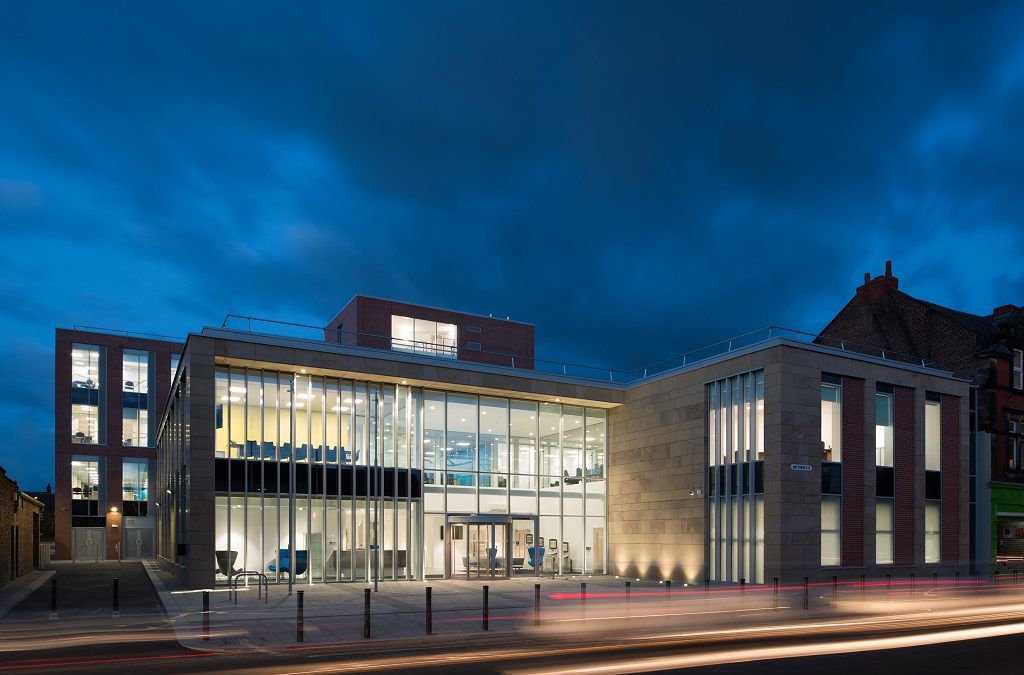 Cumbria County Council Offices Complete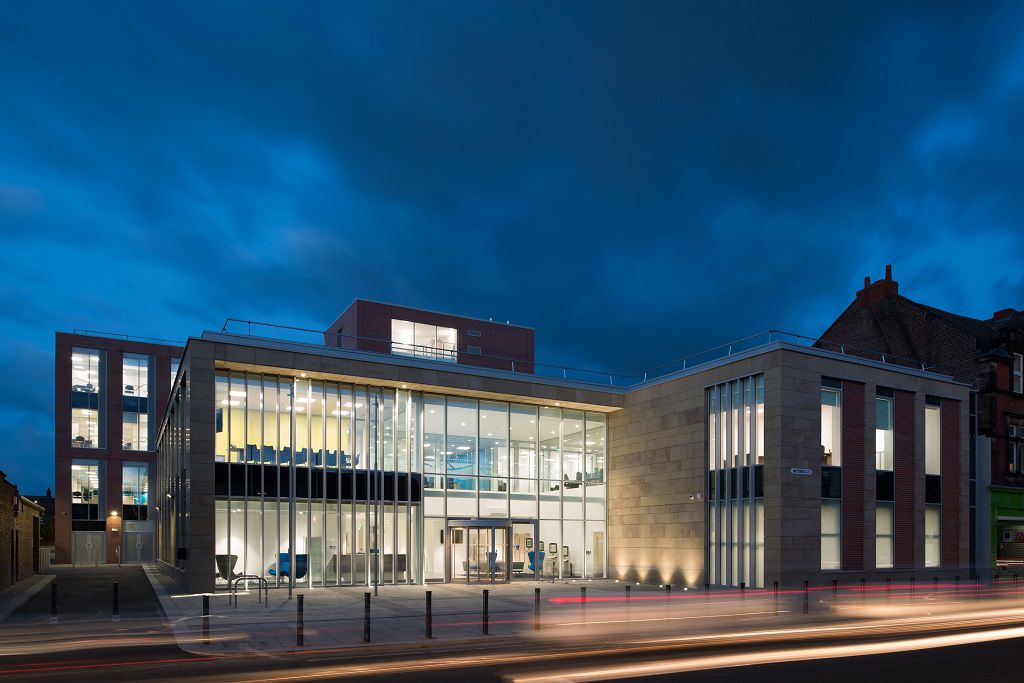 Eric Wright Construction have completed works on Cumbria County Council's 60,000 sq ft headquarters, with staff beginning the move into the new office building based on Botchergate..
We worked alongside architects AHR and structural engineers Curtins on the £10.4m project, which is part of a downsizing project to relocates staff from 22 separate buildings into two locations. The new building houses 450 workstations for the 700 staff that will be based at the site.
The aspiration of the Council was to occupy a building which is sustainable, and integrates passive design, low energy technologies and reduced maintenance requirements. In response the primary focus of the design of the building, and the associated MEP services installations was to maximise natural ventilation, natural day lighting, minimise heat gains within the building and incorporate renewable and low energy technologies in order to reduce energy consumption and the associated production of carbon dioxide.
The building services installations contribute to the overall sustainability of the building by incorporating renewable, low energy systems and sustainable technologies such as;
• Natural/Mixed Mode Ventilation
• Variable Refrigerant Flow simultaneous heating & cooling systems
• Free cooling using outside air
• Night time cooling
• LED lighting technology
• Rainwater harvesting to serve flushing cisterns
• Roof mounted photovoltaics
The mechanical and electrical services provided by us are designed to maximise flexibility of the open plan office space and to facilitate the possible future sub division of the office area."Working on this scheme was an interesting challenge to provide a low energy solution to meet the Council's needs whilst ensuring maintenance costs were kept to a minimum."
"Working on this scheme was an interesting challenge to provide a low energy solution to meet the Council's needs whilst ensuring maintenance costs were kept to a minimum."
Andrew Carrington, Senior Mechanical Engineer