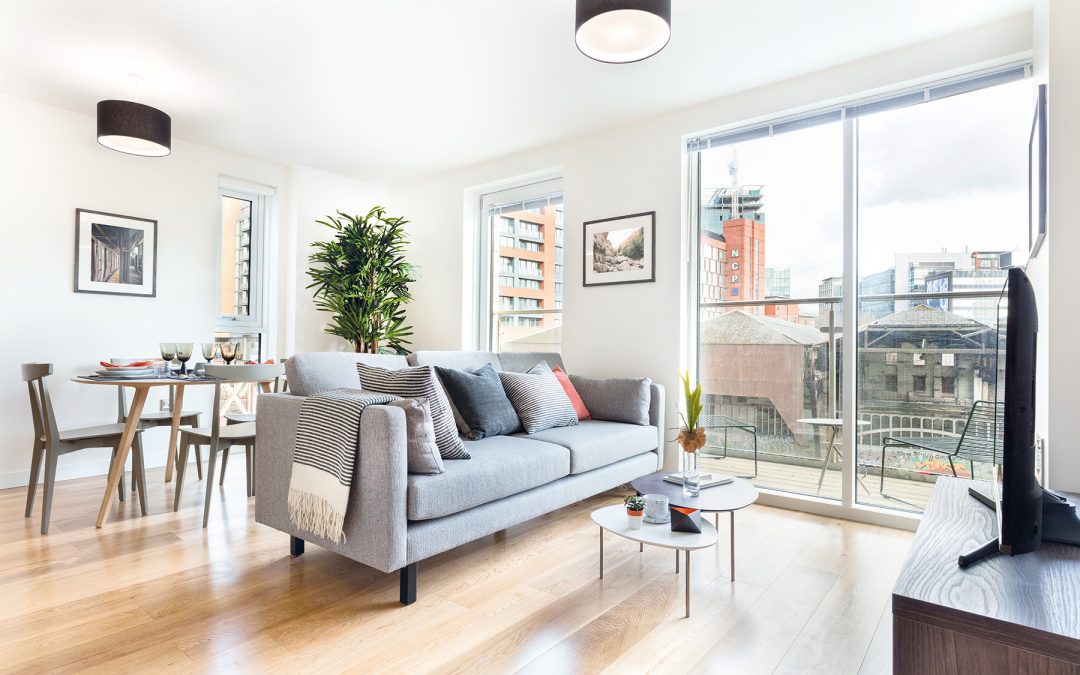 In recent years we have supported our clients with the delivery of residential accommodation to the value of around £400M, playing a key role in developments for the For Sale, Private Rental, High End, Social and Retirement markets.
As Building Services consultants we focus on using engineering and technology to help create desirable places to live which meet the needs and expectations of residents. Our track record in this sector provides us with a knowledge of the key drivers but equally we recognise the need to continually respond to market changes especially as the need for more new homes in the UK increases.
We understand the balance of development deliverables and financial viability and achieve this by always seeking the optimum design.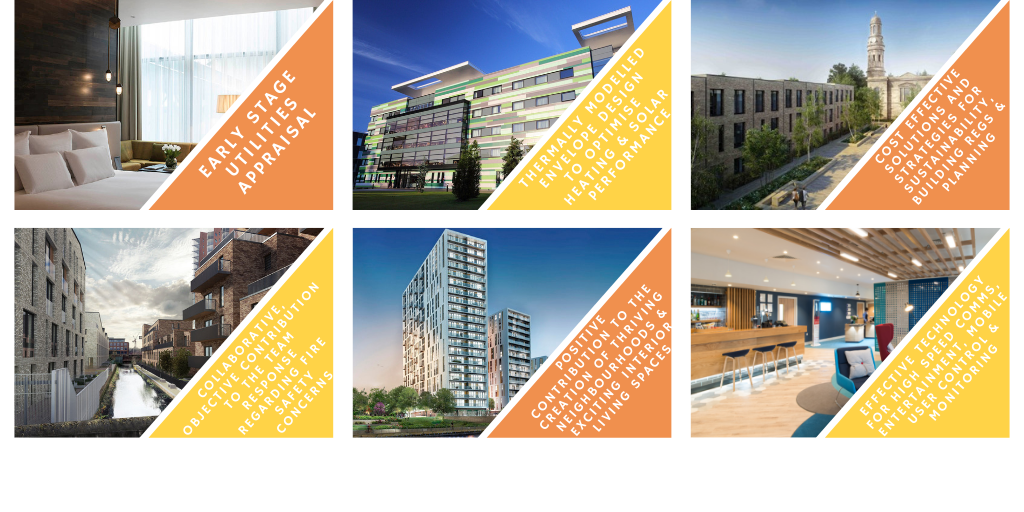 Environmental Sustainability
Our approach to sustainability is to follow the Energy Hierarchy, which encourages the inclusion of energy efficient design features throughout the development to minimise both the carbon and environmental footprint and to meet sustainable standards set by Clients, Planning & Building Regulations.
Our strategy embraces a Lean, Mean and Green approach through the use of advanced building modelling software and passive design techniques such as improving building fabric elements and air tightness criteria beyond the level required to comply with the Building Regulations.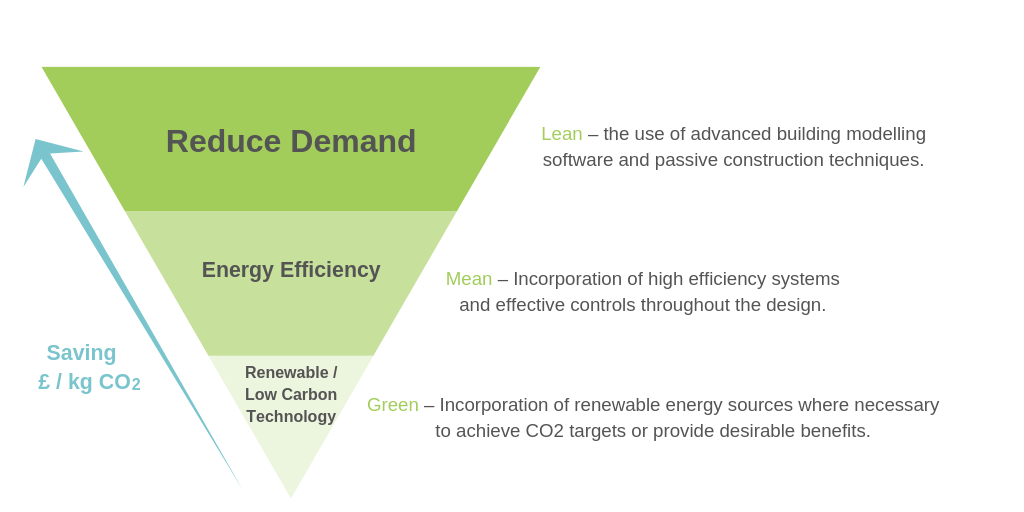 We incorporate high-efficiency systems and effective controls throughout the design such as, gas fired condensing boilers to provide both hot water and heating with an efficiency of up to 98% and energy efficient LED lighting where practicable. Mechanical ventilation systems which include heat recovery and low specific fan powers are specified in order to keep costs to a minimum whilst maintaining high level of energy efficiency.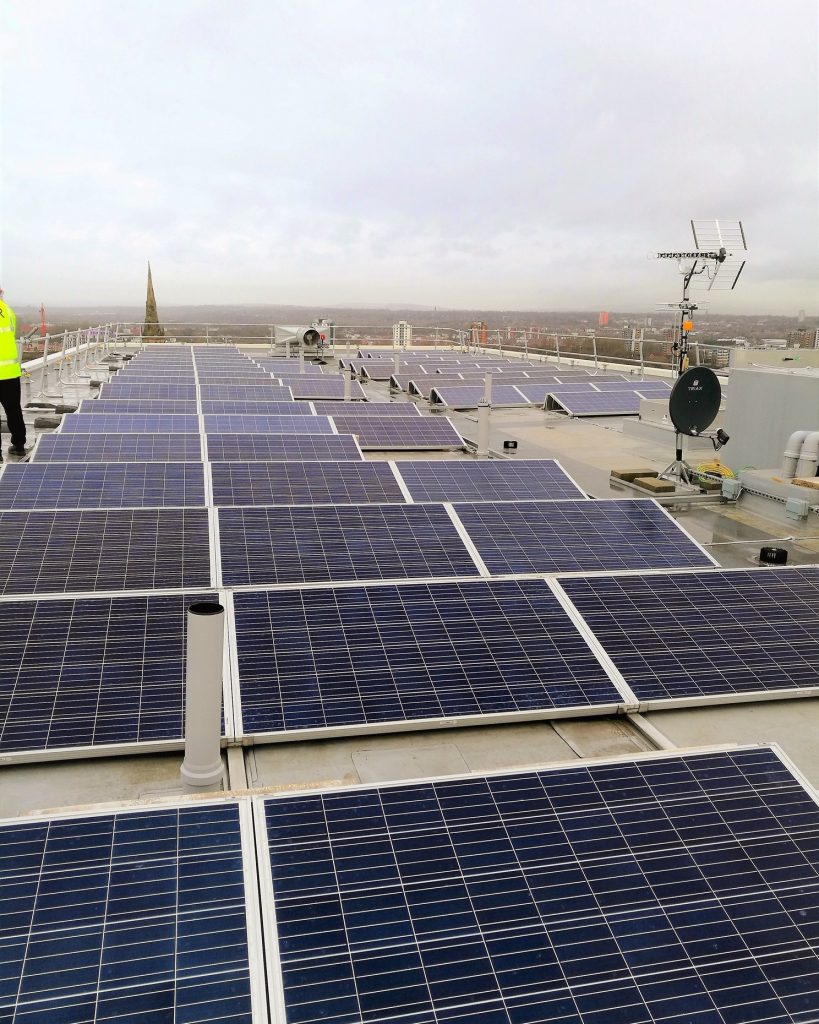 Renewable energy sources such as photovoltaic panels and/or solar thermal are incorporated where possible to achieve CO2 targets or provide desirable benefits.
Overheating in Homes
Rising environmental temperatures, changes in building types, the drive towards energy efficiency and poor installation practice all contribute towards overheating issues in homes. These issues alongside the ever increasing demand for new homes increases the need for improved design solutions to counter overheating.
As Building Services Engineering consultants we are involved in an increasing number of high and low rise residential schemes where it is our responsibility to help clients find the appropriate design solutions to mitigate or control overheating.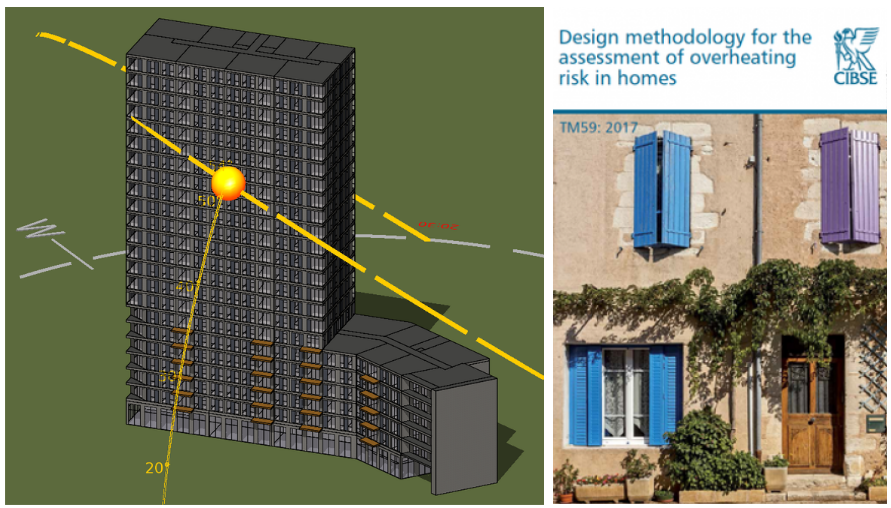 Using the latest BRE approved dynamic simulation modelling software to ensure compliance with the latest regulations and relevant standards we build and carry out detailed thermal modelling analysis to assess the risk of overheating.
The thermal model we develop allows us to compare how the various building envelope, shading or ventilation methods compare when limiting overheating. It also factors in site specific constraints such as acoustic restrictions and air quality and can analyse these factors whilst maintaining energy efficiency to comply with Building Regulations.
Post-occupancy Testing and Lessons Learnt
As an organisation, we endeavour to learn from our previous projects through engagement with clients, the design and construction teams, and purchasers and occupiers. Post-occupancy evaluations are regularly undertaken to identify both positive elements from our designs and any areas that could potentially be improved.
This history of interaction with purchasers and occupiers has led to numerous design improvements. These include the use of smart metering and heating controls, which have dramatically improved the building's environment thus creating better places to live. Also, the installation of electric vehicle charging points, to both encourage low carbon emission transport and to minimise the impact of the development on local air quality.
If you would like any advice from a member of our residential team about an existing or future project please contact Jamie Hall or Sean Duffy.