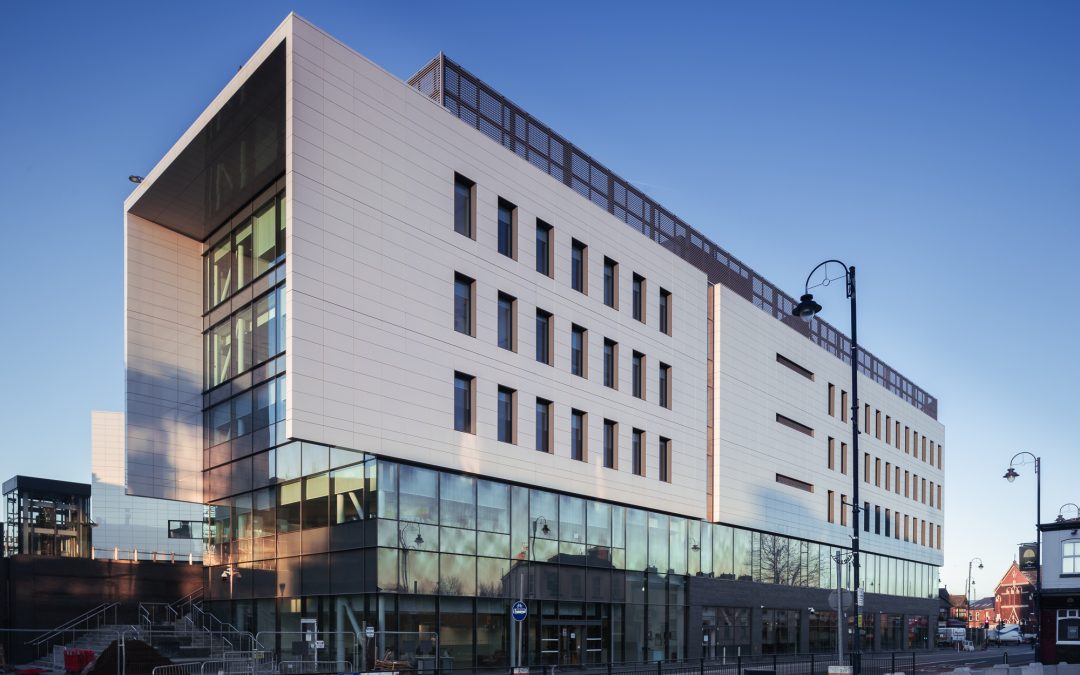 Phase 2 of Tameside Council's 160,000 sq.ft Vision Tameside development is now complete! The new building, which includes council office facilities, a 70,000sq.ft Advanced Skills Centre for Tameside College, a new joint public service centre for Tameside Council as well as new retail space, will be named Tameside One.
The joint public service centre includes a new library, customer services, Citizen's Advice Bureau, Cashbox, Welfare Rights and Job Centre Plus which is now open. The new college facilities and retail space will be open later in the year.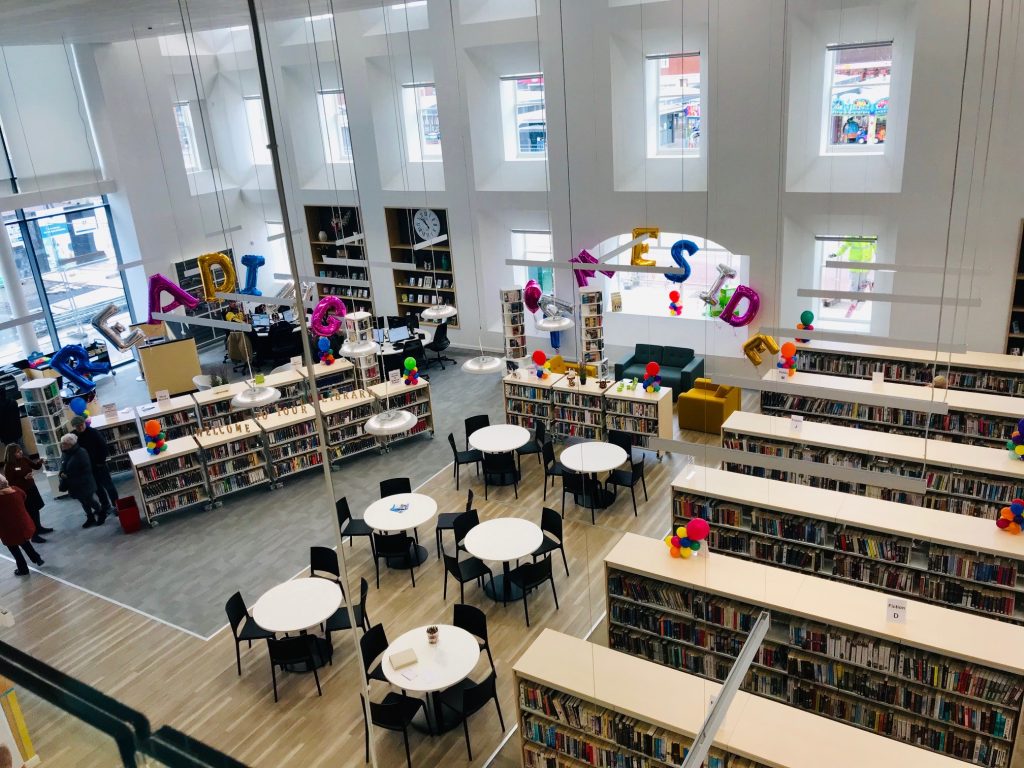 The diversity of facilities housed within the building posed significant challenges for us and the team. Our role in the design of the building, which was delivered as BIM level 2 included providing the detailed designed of the MEP Services and Infrastructure. We also assisted Tameside Council with their environmental services strategy helping them to meet their aspirations for sustainable buildings and development in Tameside.
The development delivery team included Ryder Architecture, Curtins Consulting, SES Engineering and Robertson Group, who took over from Carillion after the company collapsed.
Tameside One is part of the multi-million pound Vision Tameside master plan, which aims to improve and boost the local economy by attracting new businesses, staff and students to Ashton town centre by creating new jobs and better opportunities.