We are very pleased to introduce you to Jack Hopper, the latest member of the Hannan team.
Jack has joined Hannan Associates as a thermal modeller to strengthen our building physics and energy modelling team and help continue to meet the increasing demand for this service.
We wish him much luck and happiness in his new role.
Welcome Jack!
"I am very invested in developing designs for high performing buildings and becoming a part of the dynamic team at Hannan. There are lots of exciting projects that I am looking forward to being a part of. It is my priority to create comfortable and usable buildings, and my engineering background brings a fundamental understanding of physics that can be used to develop quality buildings, optimised to perform at their best."
Our Building Physics team is led by experts in the assessment of building energy usage. Using the latest dynamic thermal modelling software the team work closely with clients at the early stages of the building design process to help make informed decisions about the most effective ways to design their buildings to maximise comfort and ease of use for tenants, whilst minimising energy usage and carbon output.
Please just drop us an email if you would like a chat about how we can help you.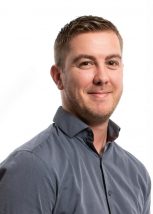 Sean Duffy
Mechanical Design Engineer