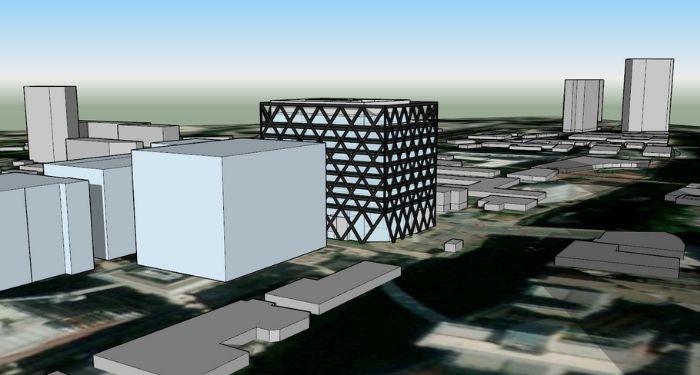 Vacancy: Trainee Building Physics Engineer,  Manchester
Due to an increase in workload we are expanding our building physics team and are currently looking for a Trainee Building Physics Engineer to join us at our busy Manchester office.
Hannan Associates are at the forefront of change in relation to the way buildings are modelled and we want you to help us develop our building physics design expertise on a range of building projects across the UK, working in collaboration with our M&E Engineers and wider disciplines.
A passion for building physics, LZC/Renewable solutions is paramount, in addition to understanding the ever-evolving technologies and design innovations.
Your key responsibilities will be to support in areas that include:
Energy modelling and building simulation
Completing projects for Part L compliance, CIBSE TM59/52, EPCs, CIBSE TM54 Operational Energy
Early design modelling looking at passive design measures
Liaison with design team, statutory authorities and contractors.
Marketing/business development skills
Role Requirements
Desire to learn IES VE building simulation software (Model IT, Apache Sim, Vista Pro, MicroFlo, VE Compliance)
Desire to learn building physics specifically energy modelling and building simulation.
Experience of liaising with design team and contractors.
Strong communication, research and analysis skills.
Motivated to reduce carbon emissions in the built environment.
An understanding of Building Regulations, energy codes and planning requirements throughout the UK.
Desirable (non-essential) Requirements
Existing experience of working with IES VE building simulation software (Model IT, Apache Sim, Vista Pro, MicroFlo, VE Compliance)
A good understanding of Mechanical Building Service Systems
Knowledge of HVAC system modelling, HVAC components, controls and how the systems are operated.
Knowledge of SAP methodology and assessment
IES Accreditation
OCDEA / LCC / LCEA qualifications.
Degree in Building Services or other relevant engineering discipline.
Daylighting simulations.
Knowledge of BREEAM / WELL and any other sustainable assessment methods
A comprehensive knowledge of current building regulations and local planning codes.
Completing projects for Part L compliance, EPCs, CIBSE TM59/52 Overheating Analysis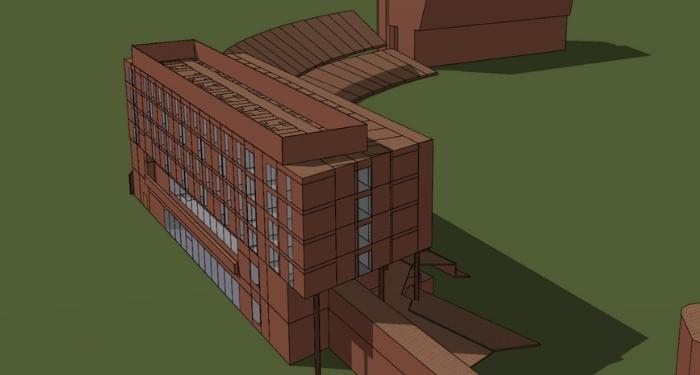 Building Performance Engineering
Our Building Performance Engineering Department brings a fresh approach to M&E, and offers the expertise required for first-class environmental design of buildings including acoustics, building physics, façade performance, mechanical and electrical systems, lighting design, public health engineering, and low-zero carbon technologies.
We work across all sectors, including commercial, industrial, manufacturing, logistics, retail, leisure and residential for end user clients, investors, developers, architects, and project managers or engineer-led project teams.
You will be a motivated, cooperative individual capable of collaborative working in a team and supervising others when necessary. To be successful in this role you will have a methodical attitude, and knowledge of industry literature and resources as well as the initiative to use them in your work. You must have experience of building and maintaining good client relationships and visiting sites.
Benefits
In return for your loyalty and hard work, we offer:
Competitive Salary
Private health care
Health care cash plan
Flexible working arrangements
Generous Holiday Entitlement
Apply now
To apply please email your CV to Carolyn Sidebotham:
Hannan Associates are an equal opportunities employer and we value the diversity of our workforce. Applicants are considered in relation to business needs, job requirements & individual qualifications without regard to age, sex, race, religion or belief, sexual orientation or gender identity.
Introducing Hannan Associates
Hannan Associates is an engineering consultancy formed in 1983 to provide Building Services Engineering to the Construction Industry.
We deliver projects valued in excess of £500m with national as well as international design teams. We work in a range of sectors with projects of varying sizes, providing us with good market resilience and an exceptional breadth of track record and design competence.
We pride ourselves on delivering our service with a higher level of personal attention than larger competitors but providing a comparable strength of management, process discipline, expertise and creativity.
The development of the company has been aided by a strong, long serving work force through which we have developed lasting relationships with our clients, ensuring that 80% of our turnover is achieved through repeat business.
We strive to maintain the highest levels of team work and co-operation and develop staff that possess well founded self-belief who will act with diligence and integrity on behalf of our clients.
Many of our engineers have worked together over a long period of time, some for over 25 years, completing many successful projects together.