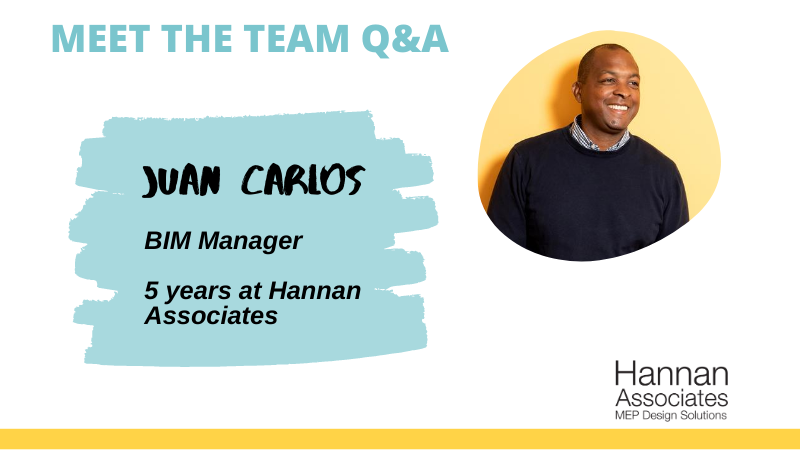 Name: Juan Carlos
Role: BIM Manager
How did you become a BIM Manager?
When I was a kid, I had always been interested in building services, at school, I was accepted in the computing program and I have been developing my skills since then. During the past 10 years after I came to this country, I was trained as a CAD technician which lead me to Building Modelling World.
What's your favourite thing about your job?
Being part of the process of creating and managing information on a construction project across the project lifecycle is very interesting. Converting data into a built asset makes me proud. Also, working for a company whose products improve the lives of thousands and seeing the result of that and knowing that I played a part in the process is very rewarding for me.
Out of all the projects you've been involved with have you got a favourite and why?
I have worked on many important projects throughout my career and all projects have been a very exciting test to accomplish. But I especially enjoyed working on Vision Tameside, this project challenged my capability as a BIM technician and pushed me to the next level. It has significant importance for me due to its complexity.
How has the industry changed since you first started your career?
BIM has gradually grown from its origins in BM (Building Modelling) into BI (Building Information) with various combinations of model and data in between. A Building Information model can be viewed as a collection of information in the context of project information. Building Services Industry is now entering the phase where BIM is valued as a whole for the information it can contribute beyond design and construction, and there are clear use scenarios were BIM is a key part of the process.
What do you like to do when you're not working?
Becoming a father has been a big step in my life and my kids make me happy. That is why I enjoy spending time with my them and my wife at the beach or the countryside. Sports and activities like football, swimming and cycling allow me to enjoy my free time with my family.
If you weren't an engineer, what would you be?
I always liked sports in school, but I wasn't good enough. I would probably be a mechanical engineer, this degree would help me to take my career to the next step.