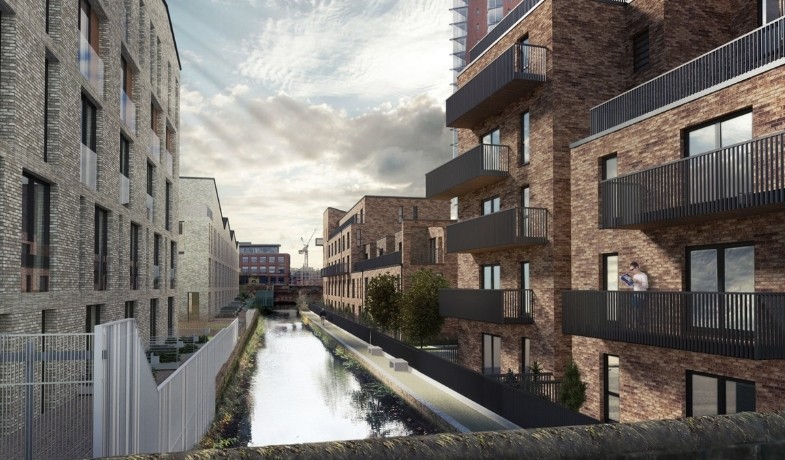 Islington Wharf  Locks, Manchester
PROJECT OVERVIEW
We are currently providing MEP Performance Duties for Phase 4 of this residential development in the New Islington area of Ancoats, Manchester.
This final phase of the Islington Wharf development, for which planning has recently been submitted, includes a 106-apartment complex consisting of two towers of 16 and 11 storeys situated on the corner of Great Ancoats Street and Old Mill Street.
There would be 33 one-bedroom apartments and 73 two-bedroom apartments split across 77,000 sq ft.
Phase 3 of the development, which was completed in 2019, includes 102 homes – a mixture of apartments and town houses set around  a  central  courtyard  on  the  banks  of  Ashton Canal.
Waterside  Places  first  started  building  homes  in  this  part  of  Ancoats  over  a decade ago  and in that time the area has seen much growth.  It is now one of the most desirable neighbourhoods to live in the city and has seen the addition of a school, new bars, restaurants and office space – and there is much more to come over the next 10 years.
Islington Wharf Locks Now Complete
CLIENT : Waterside Places & Muse Developments
ARCHITECT : Ryder Architecture
PROJECT VALUE : £15 million
CONTRACT DURATION: January 2015 – ongoing