We are very pleased to be providing Building Services Engineering consultancy to Tritax Symmetry for the proposed Symmetry Park logistics park at Cronton Colliery in Knowsley.
The planning application for the one million sq ft Symmetry Park, which has now been submitted,  includes four large warehouses. 
A separate planning application for a country park incorporating eight acres of wetland habitat and 11 acres of woodland is to follow. 
The scheme is capable of creating 1,035 direct temporary jobs during construction and approximately 1,000 additional jobs within the Liverpool City Region. The scheme is also anticipated to generate approximately £51million of net additional GVA per annum. 
The site forms part of the Halsnead Garden Village Sustainable Urban Extension (HSUE) which represents part of the wider vision for the Halsnead Garden Village and is allocated for employment uses and a Country Park.
We are working alongside UMC Architects, C4 Consulting, Tier Consulting and Gerald Eve on the design team.
Hannan Associates are experts in Building Services and Infrastructure solutions for the industrial sector and we have helped our clients with the development of over five million square feet of industrial and logistics space.
Please click here to view our Industrial and Logistics Brochure: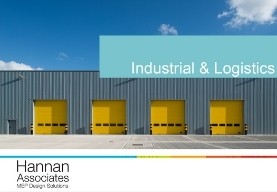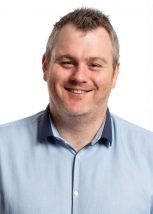 Andrew Carrington
Associate Mechanical Design Engineer
Email: [email protected]
Phone: +44(0)161 337 2200
"It has been a privilege to work on this unique building which reflects the hard work and attention to detail of the design and construction teams."