DW Sports Leisure Centres, Various Locations
PROJECT OVERVIEW
The Hannan sport & leisure team  undertook contracts for DW Sports & formerly JJB for over 15 years. We provided M&E consultancy for the fit out of over 60 DW Sports health clubs throughout the UK and Ireland and have also worked on a selection of 'Soccer Domes' and superstores aswell as undertaking various projects at Wigan Athletic's DW Stadium.
Facilities at each health club include: swimming pool; steam rooms and spas; gym areas; group exercise studios; changing rooms; members lounge and bar.
Our designs have constantly evolved, remaining up to date and at the leading edge of low-energy design.
To reduce energy consumption and carbon emissions, the latest health club designs incorporate LED lighting to the majority of areas, absence and presence detection lighting control in toilet and back of house areas, displacement ventilation with free cooling when external conditions allow to the Gym area, inverter driven pumps, heat recovery on ventilation systems and a reduction in stored hot water capacity.
In addition, monitoring of the pool hall conditions is incorporated onto the automatic controls system to raise alarms when internal conditions (and in turn energy usage) exceed parameters. Manual covers for the pool and spas are also now installed overnight in conjunction with night setback on ventilation plant to further reduce energy usage.
CLIENT : JJB Sports / DW Sports
ARCHITECT : NJSR Architects
CONTRACT DURATION: 1999 – 2018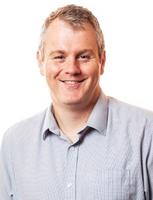 Andrew Carrington
Associate Mechanical Design Engineer